GBP/USD: following the decline the Pound has begun to win back losses
Current trend
This week the British currency has been under pressure, demand for the Pound continues to drop; while moderately positive US statistics has added support to the USD. Yesterday, the pair broke out key resistance level of 1.6785 and bottom limit of the ascending channel. In order to go back to the upward channel, the Pound needs investor support and favourable macro-economic statistics that will confirm stability of the British economy and enable the rise in the pair. Today, US GDP will become known; according to forecast GDP will be revised to the negative value.
Support and resistance
British macro-economic calendar is uneventful today; therefore movement in the pair will depend on the American news. It is likely that following significant decline in the overbought Pound, the pair will regain and go up to the local highs of 1.6950 and 1.7000. However, this scenario can be feasible only with the help of positive momentum. In the medium-term the pair may go to the key support level of 1.6660 and after that rise up to 1.6810.
Support levels: 1.6660, 1.6600 and 1.6500.
Resistance levels: 1.6760, 1.6810, 1.6920, 1.6950 and 1.7000.
Trading tips
In the current situation it makes sense to place pending orders to buy from the level of 1.6510 with take profit at the level of 1.6650.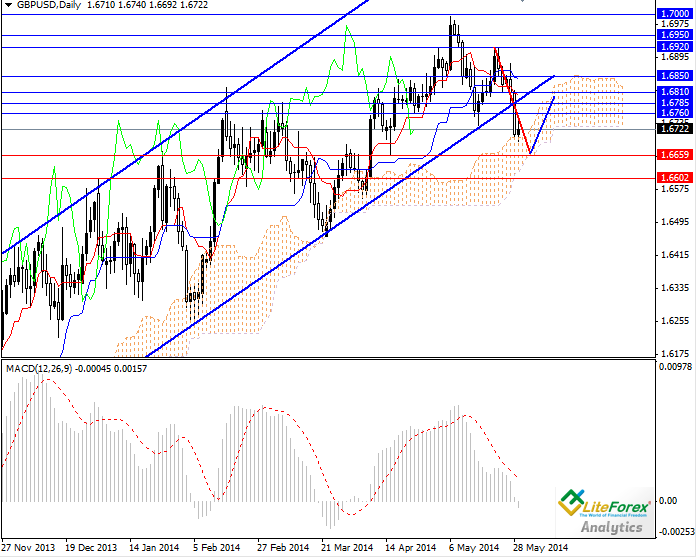 Dmitry Likhachev
Analyst of LiteForex Investments Limited