GBP/USD: uptrend will shift to the sideways movement
Current trend
Yesterday's British data has chilled out investors' enthusiasm. British GDP has remained at the previous level and the Pound started to decline slowly against the USD. On the other hand, the American currency is supported by the plan of the US Fed to completely abandon soft monetary policy.
Important U.S. and UK news is not scheduled for the release today. Movement in the pair will be guided by the investors' sentiments.
Support and resistance
In order to break down the local highs and key resistance level of 1.7000, the pair needs strong momentum. Changes in the monetary policy of the Bank of England or the rise in the interest rate can act as such momentum. However, Mark Carney gave to understand that British economy needs time for full recovery and the interest rate is not going to be changed until 2015. In the medium-term the pair may shift to the sideways movement with the range of 1.6800-1.7000.
Support levels: 1.6800, 1.6730, 1.6650 and 1.6000.
Resistance levels: 1.6850, 1.6920, 1.7000, 1.7050 and 1.7100.
Trading tips
In the current situation it is advisable to place long positions and pending long positions from the level of 1.6800 with take profit at 1.7000.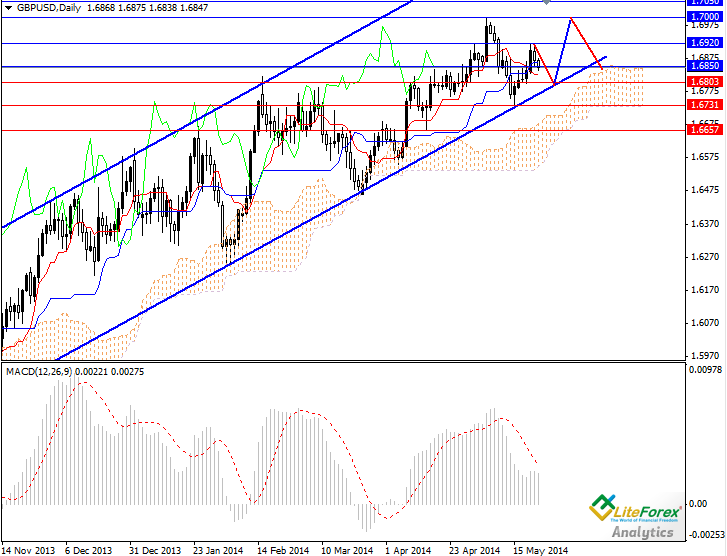 Dmitry Likhachev
Analyst of LiteForex Investments Limited